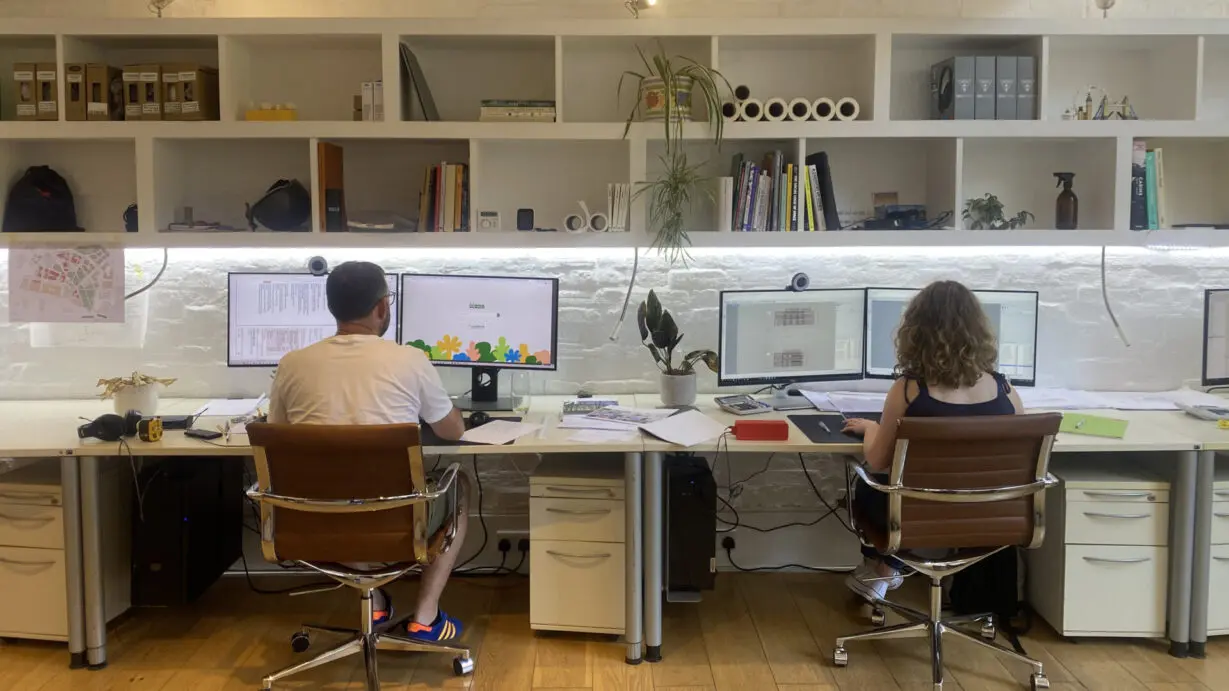 Supervene Architects Ltd
The Office
8 Chapel Place
Tunbridge Wells
TN1 1YQ
United Kingdom
For General Enquiries & Press
Call +44 (0)1892 341 899
Email [email protected]
Follow on instagram
Directions
We are a short walk from Tunbridge Wells Rail Station along the High Street. The closest Car Park is 150m away on Little Mount Sion.
We are always looking for enthusiastic, talented individuals to be part of our team. With growth in all sectors and meaningful work from the outset it's a great time to join us.
We support the professional development of our staff, and we seek to provide flexible working arrangements to suit personal commitments. Supervene is an Equal Opportunities Employer. 
If you would like to be considered for a position at Supervene Architects, send a cover letter, CV and PDF portfolio of work (no more than 10MB) to [email protected]. Links to online portfolios are welcome.
We are actively seeking to recruit for the following positions. No recruitment agencies please.
Architectural Assistant
We are currently recruiting part I & II architectural assistants on a pathway to part III qualification, to join our studio-based team in Tunbridge Wells. Successful candidates will support a range of new masterplanning, residential and cultural projects across the UK, at various technical design stages. Applicants should be suitably qualified and passionate about design, with strong research, model making, and visualisation skills. Proficiency working in a windows environment with REVIT, Rhinoceros (& Grasshopper), SketchUp, Adobe Creative Suite would be desirable.
ARB Registered Architects (<5 years experience)
We are currently recruiting for newly qualified architects, to join our studio-based team in Tunbridge Wells.