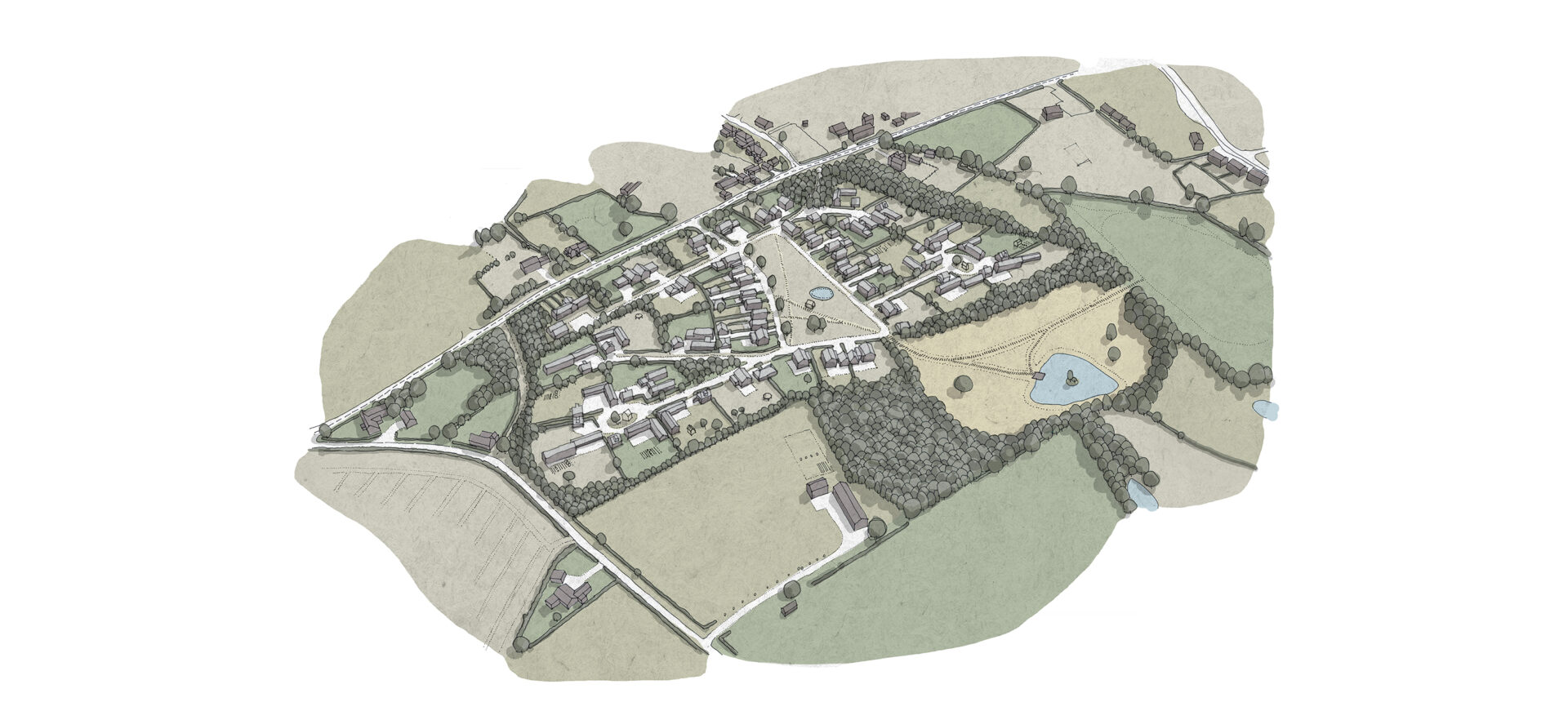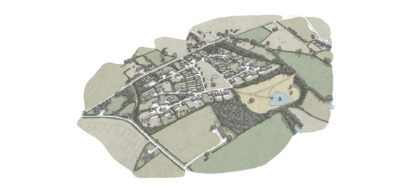 Stonegate Fields
Location
Blackboys, East Sussex, UK
Client
Stonebridge House Ltd
Active Use
Community Hub, Shared Rooms
Services
Brief Writing / Feasiblity / Masterplanning / Planning / Architecture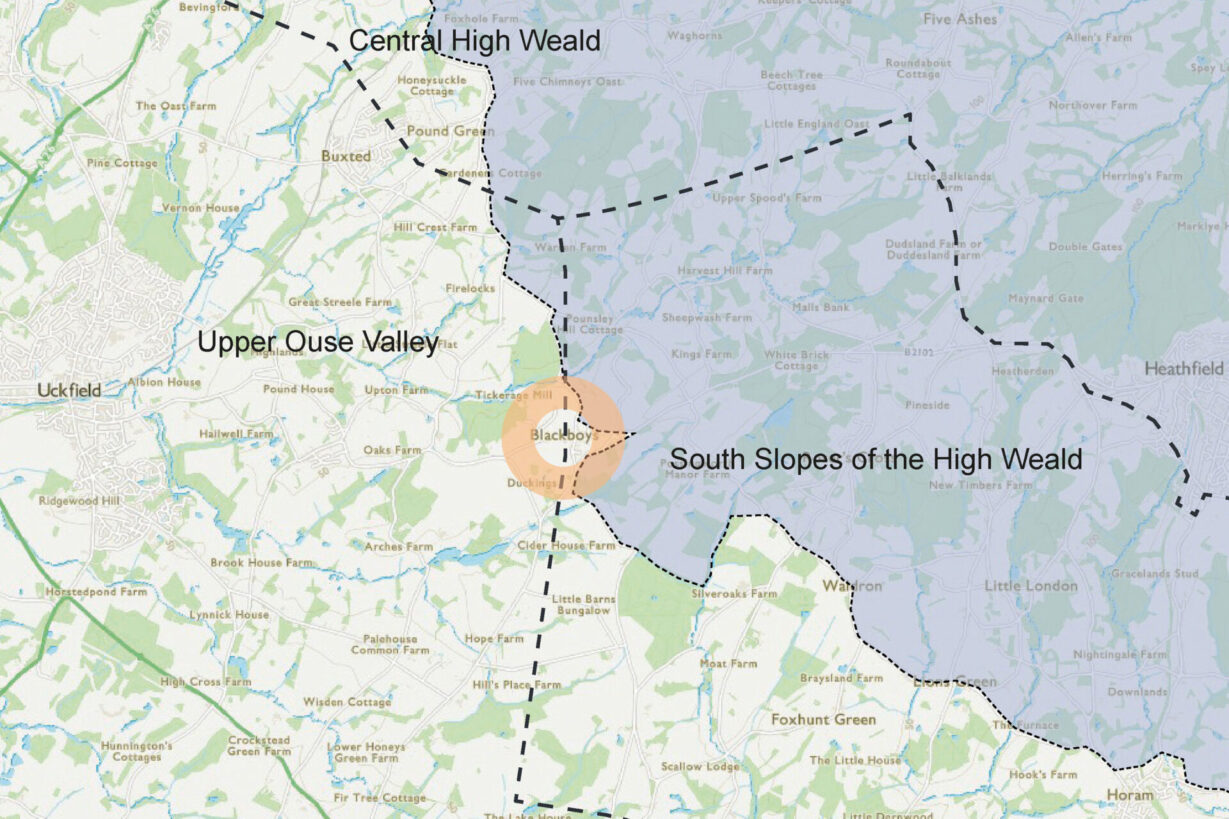 BACKGROUND
Stonegate Fields is a green field site located on the edge of Blackboys Village in East Sussex. Located between the urban centres of Uckfield and Heathfield. Blackboys is in the High Weald on the edge of the an AONB. The site actually sits over the boundary between the Upper Ouse Valley and the South Slopes of the High Weald Character areas. This is an area defined by agriculture and industry. A medieval landscape formed by assarting, the process of clearing woodland for fields that leaves a network of copses, shaws, ghylls and hedgerows. The area was also key to the early iron industry. The iron rich clays and sands produced cast iron in the bloomeries that were powered by charcoal. Blackboys is named after the charcoal makers. Streams were dammed to form hammer ponds that drove the waterwheels that powered the bellows and hammers.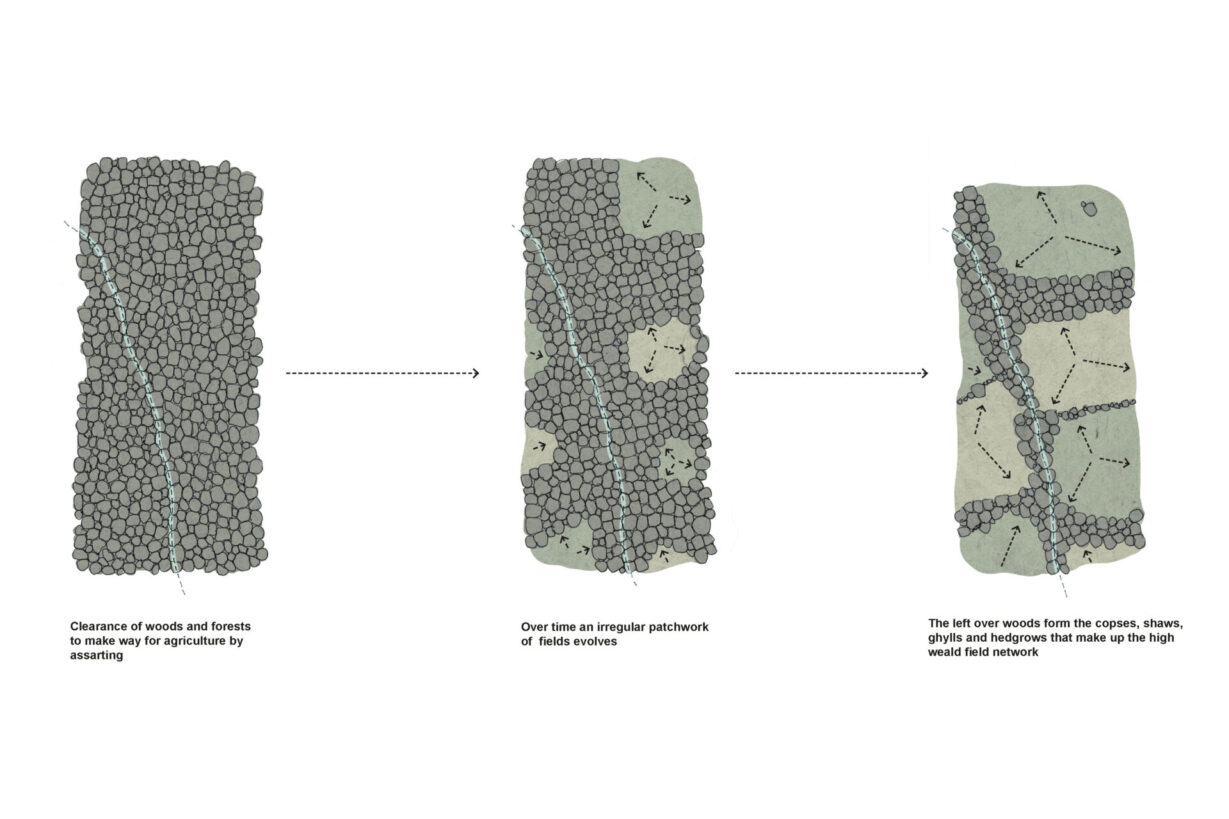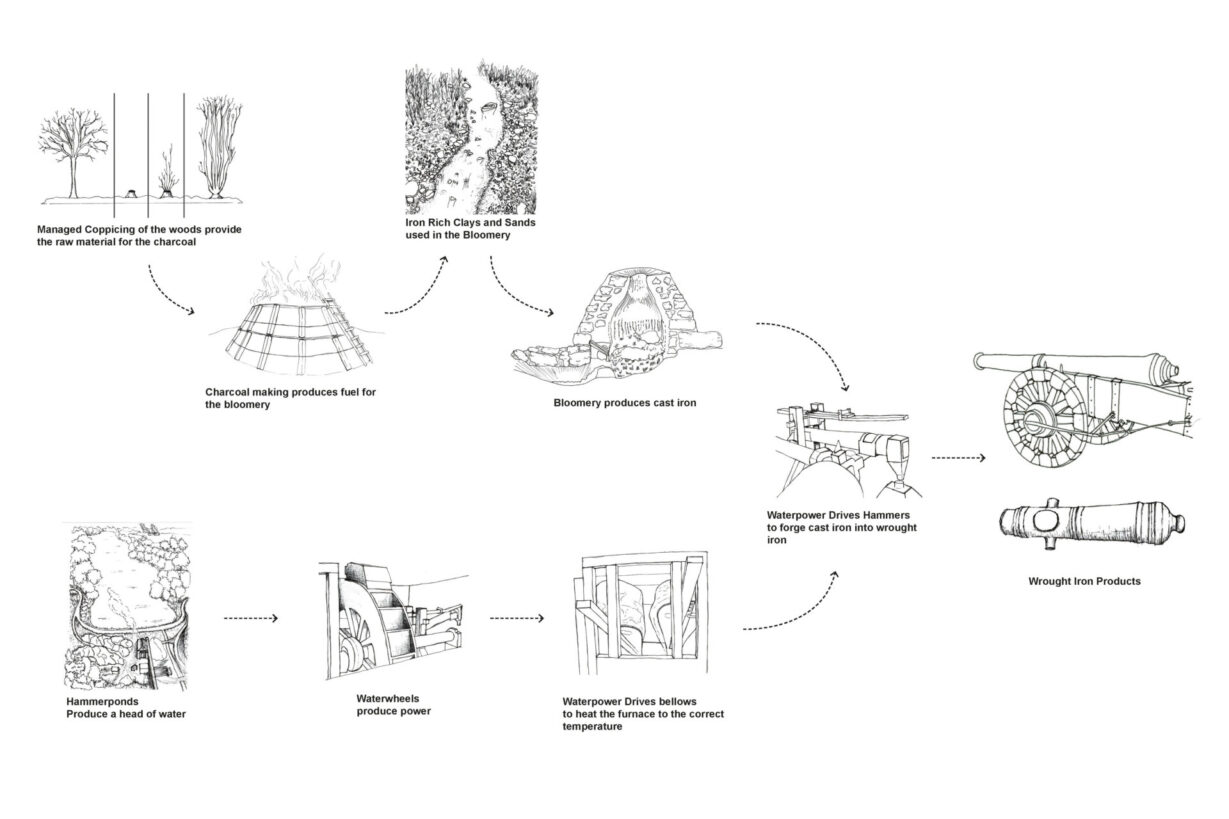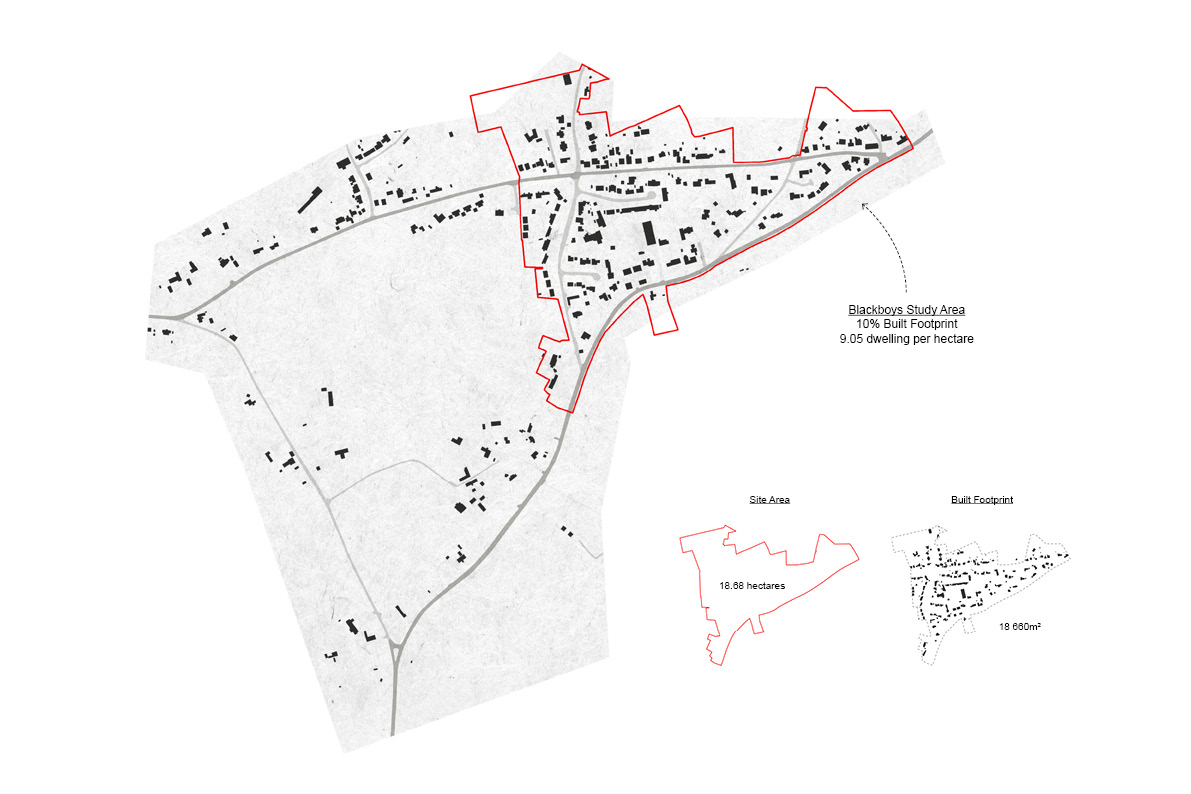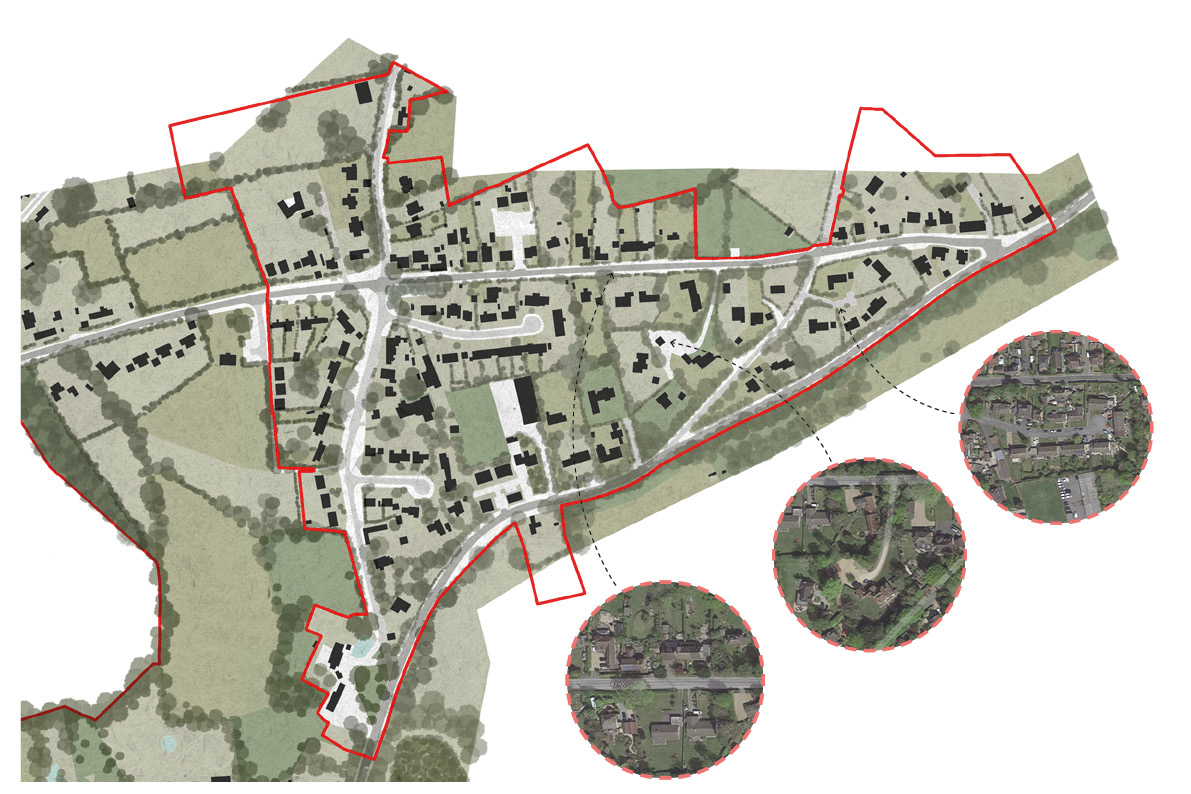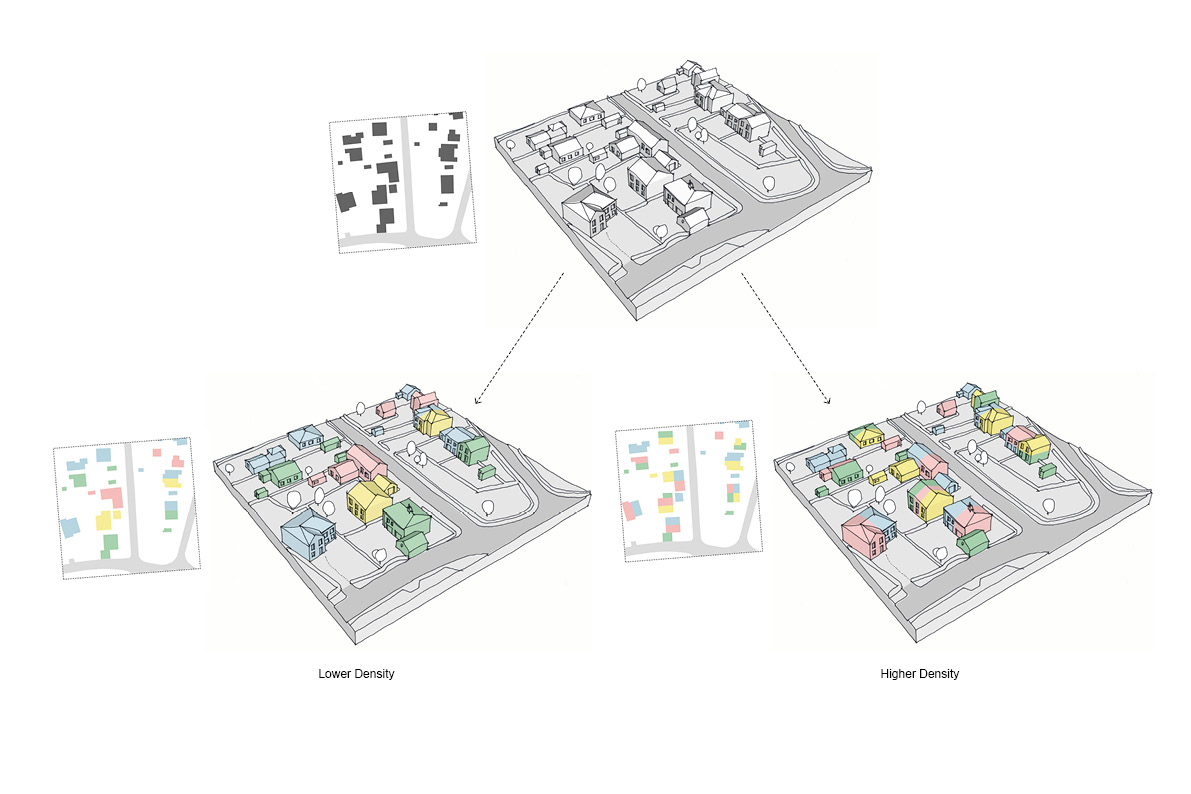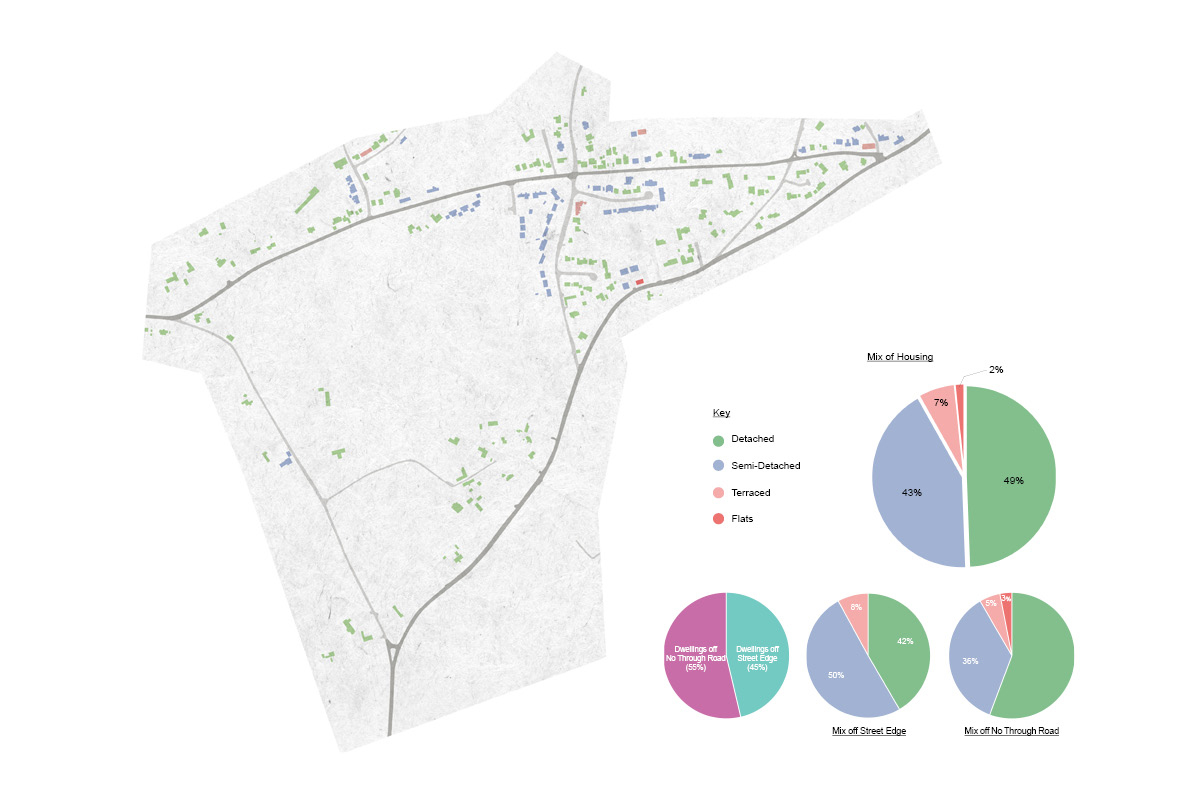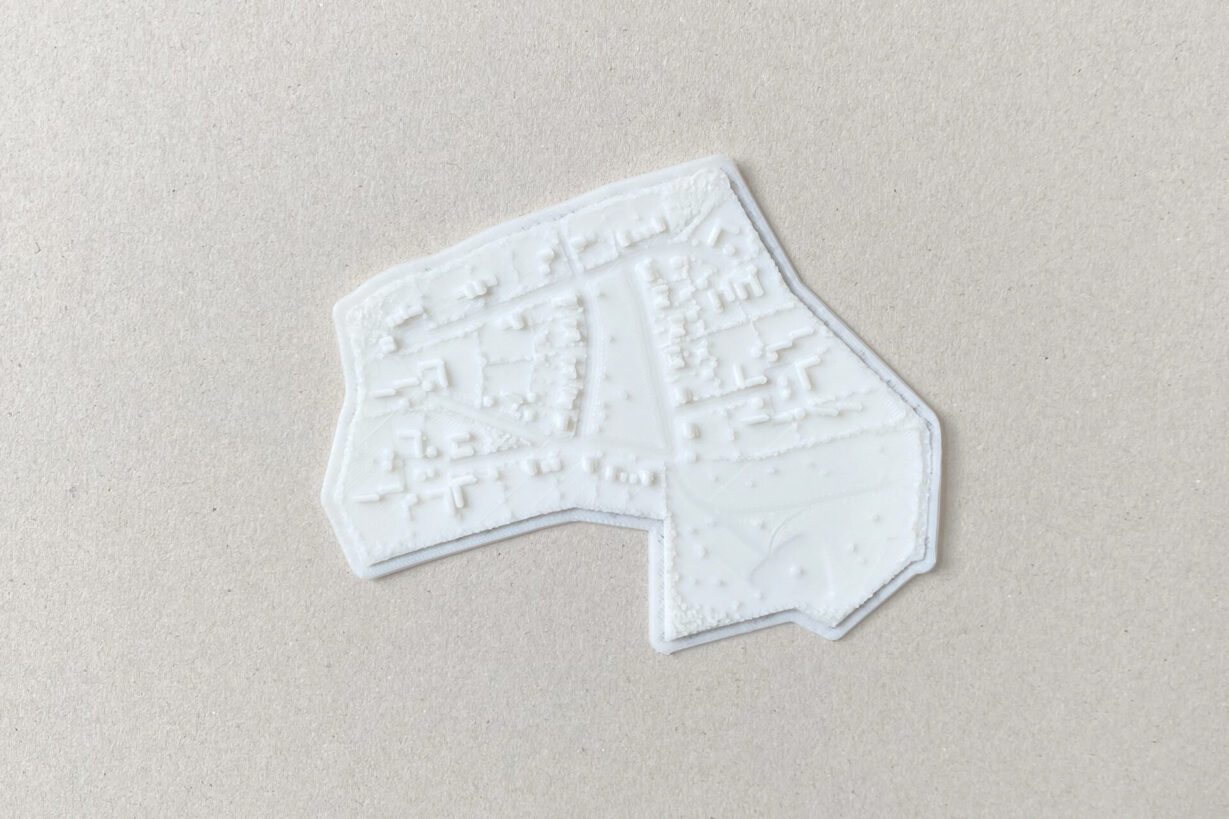 CONCEPT
The project was envisaged as a seamless extension of Blackboys integrating itself into the network of open spaces, footpaths and community facilities. The design developed from the language of rural settlements and landscape features in the area. Reinforcing the landscape character by introducing a network of shaws, copses and hedgerows to produce the housing plots. 3 Key character areas developed. The first along Framfield Road the ridge line of the development, the second centered around a new village green and finally clusters of houses located around a shared yard.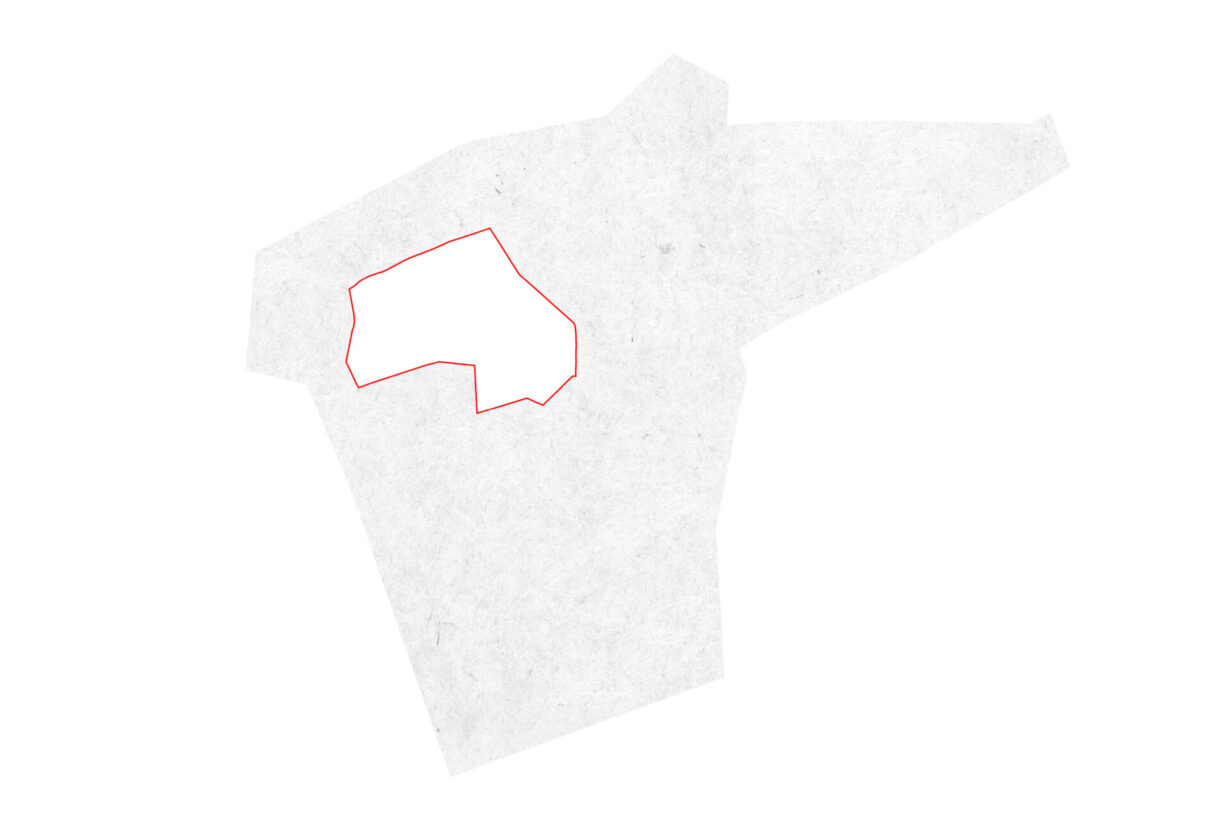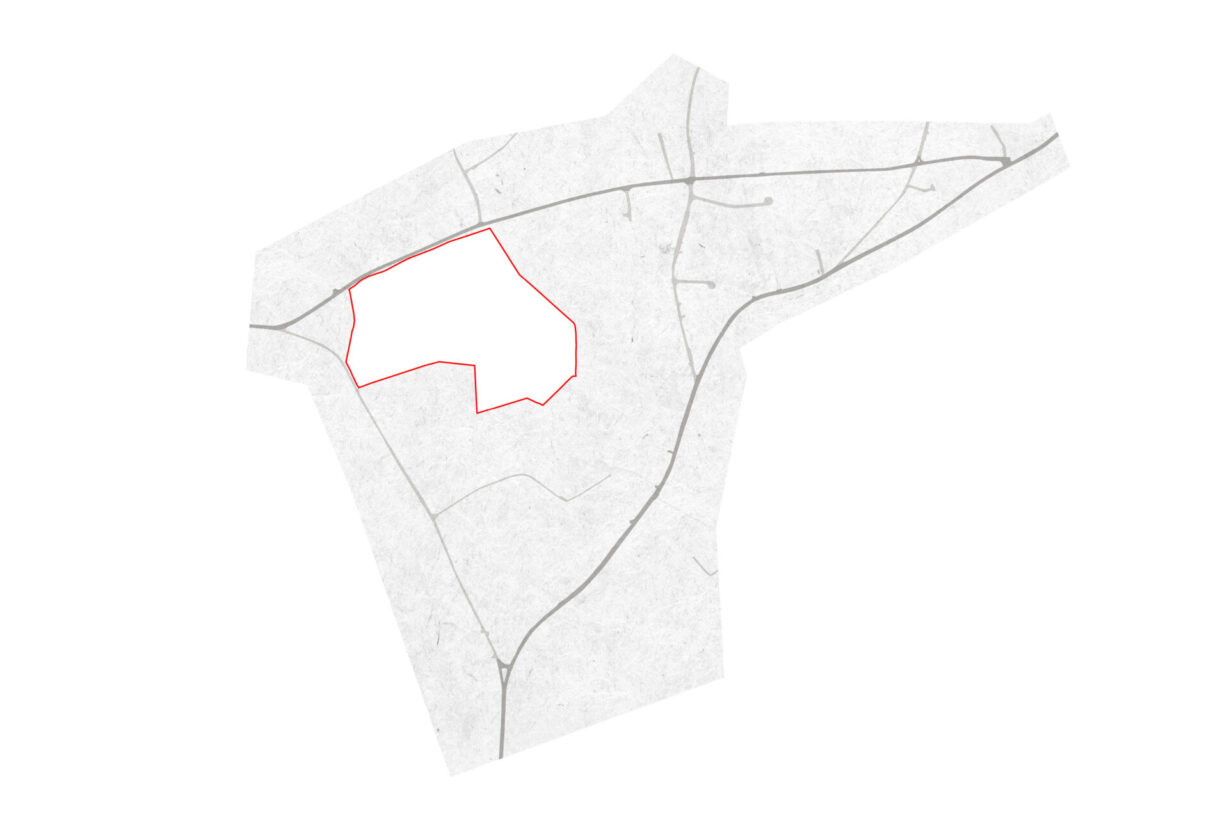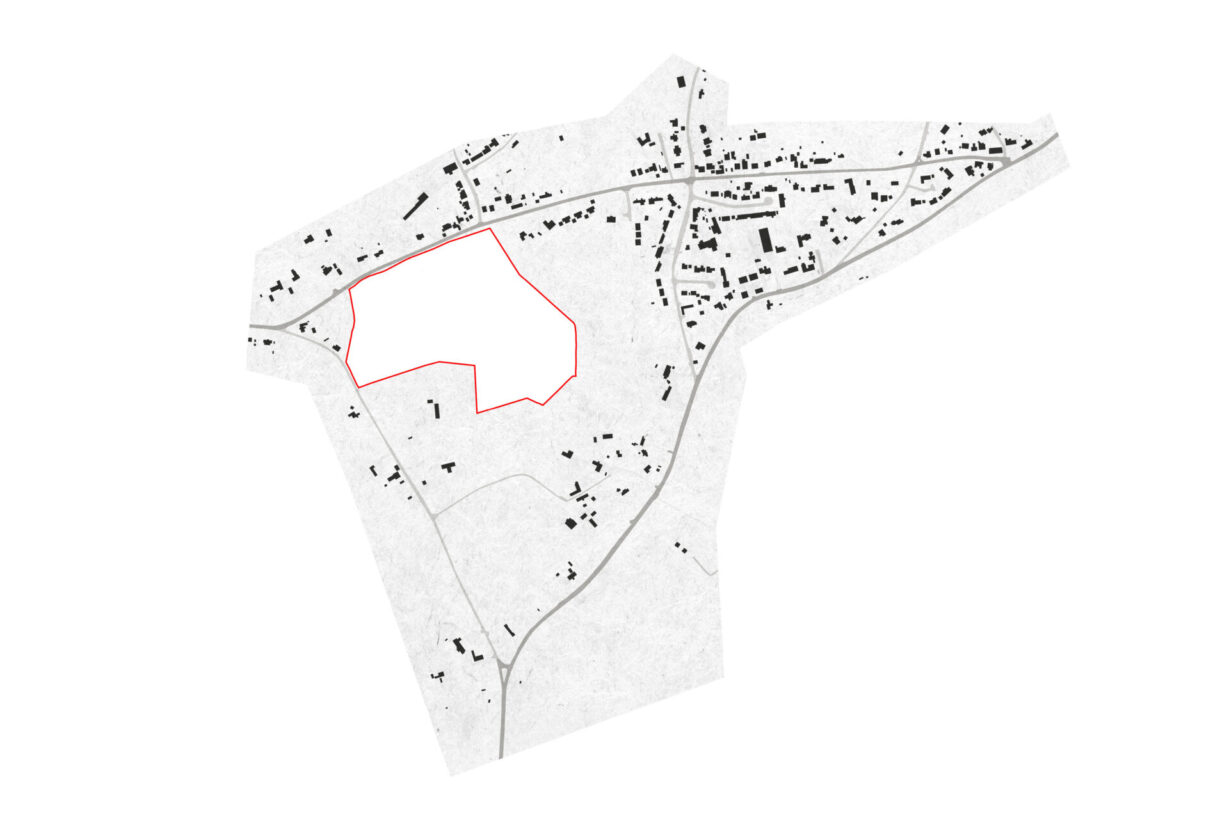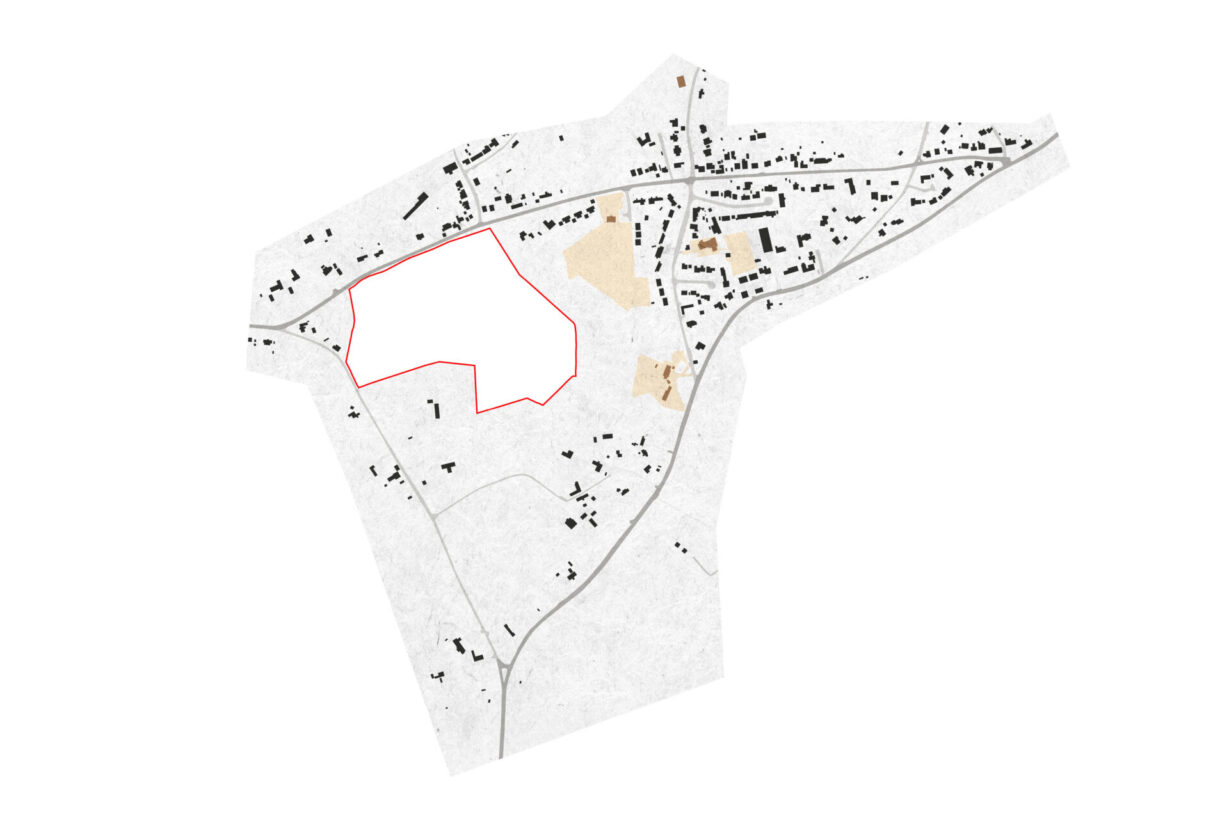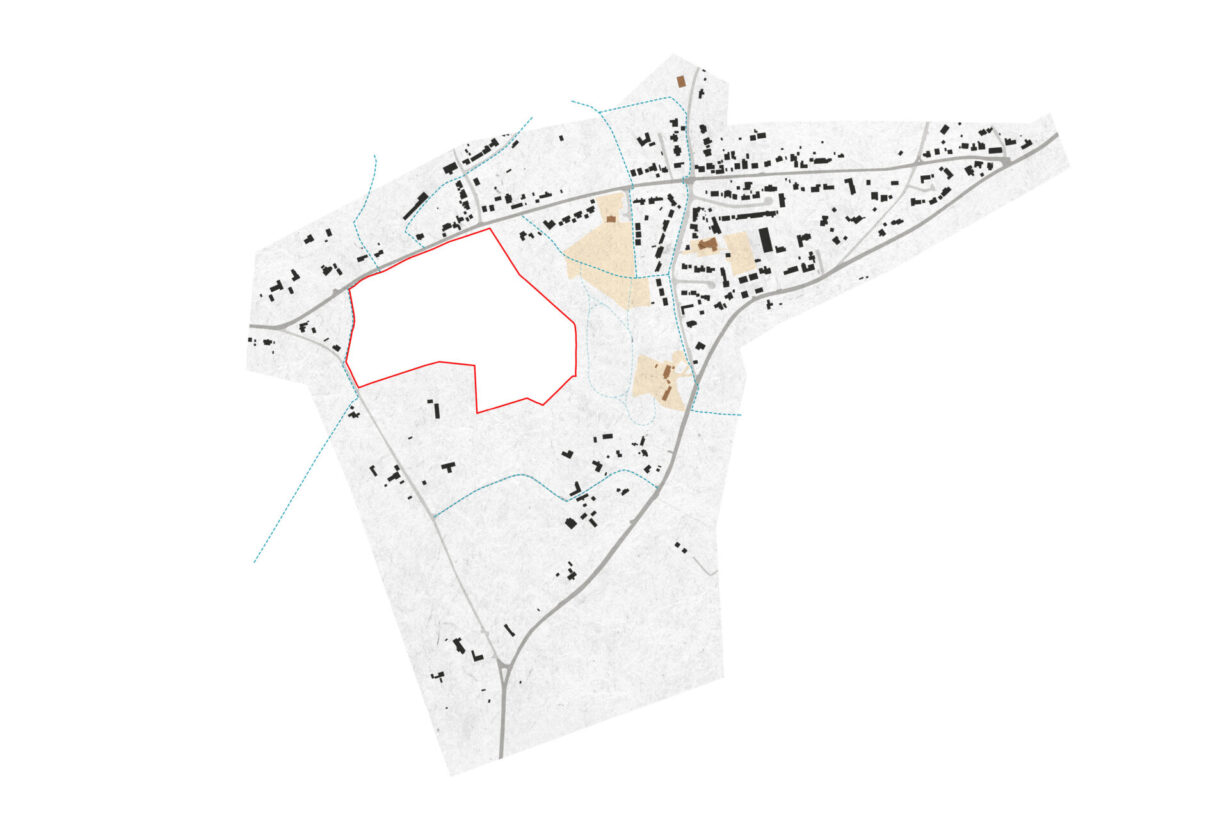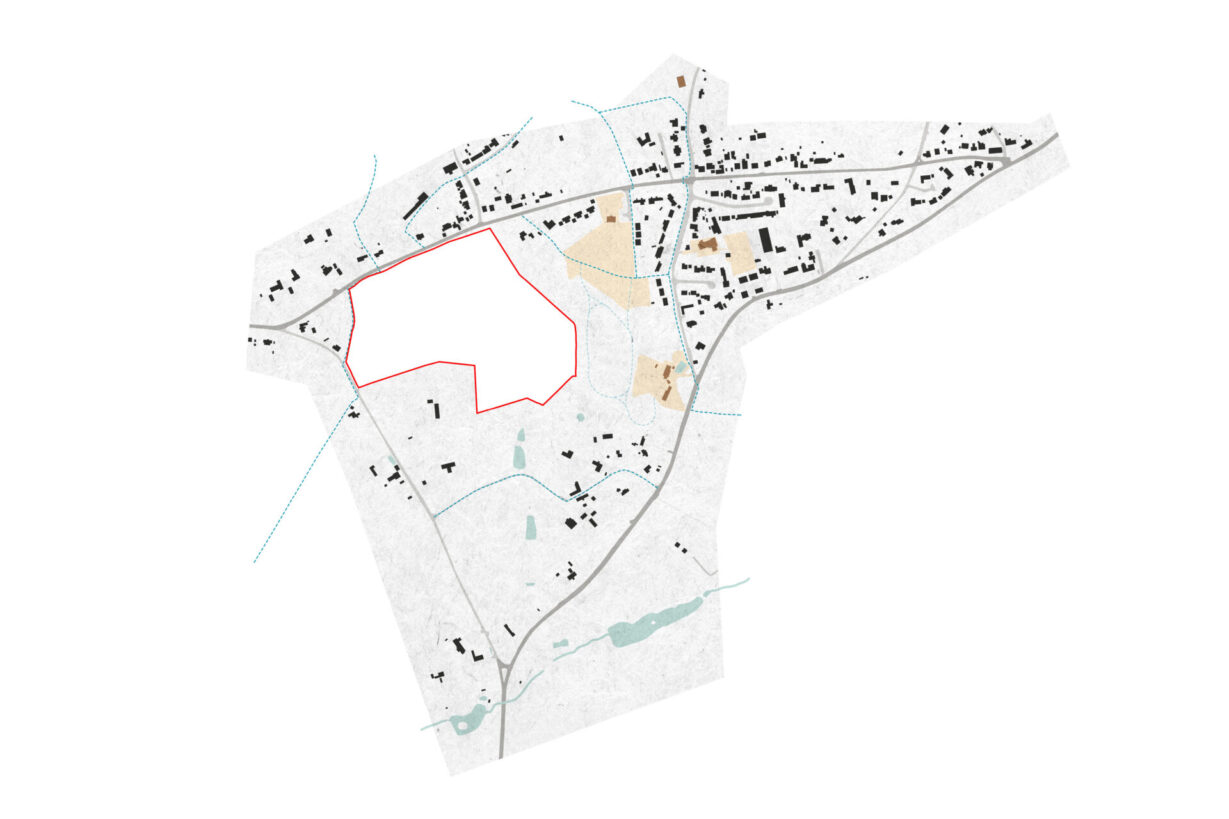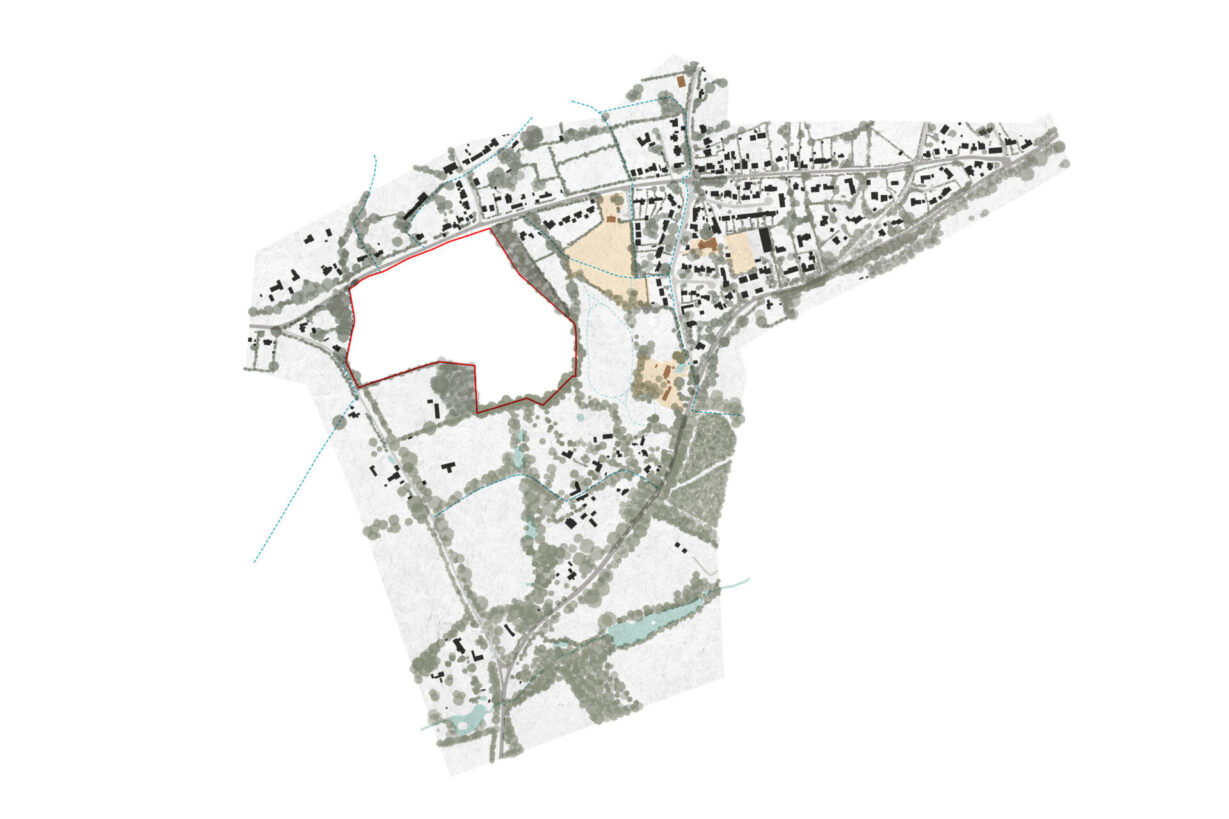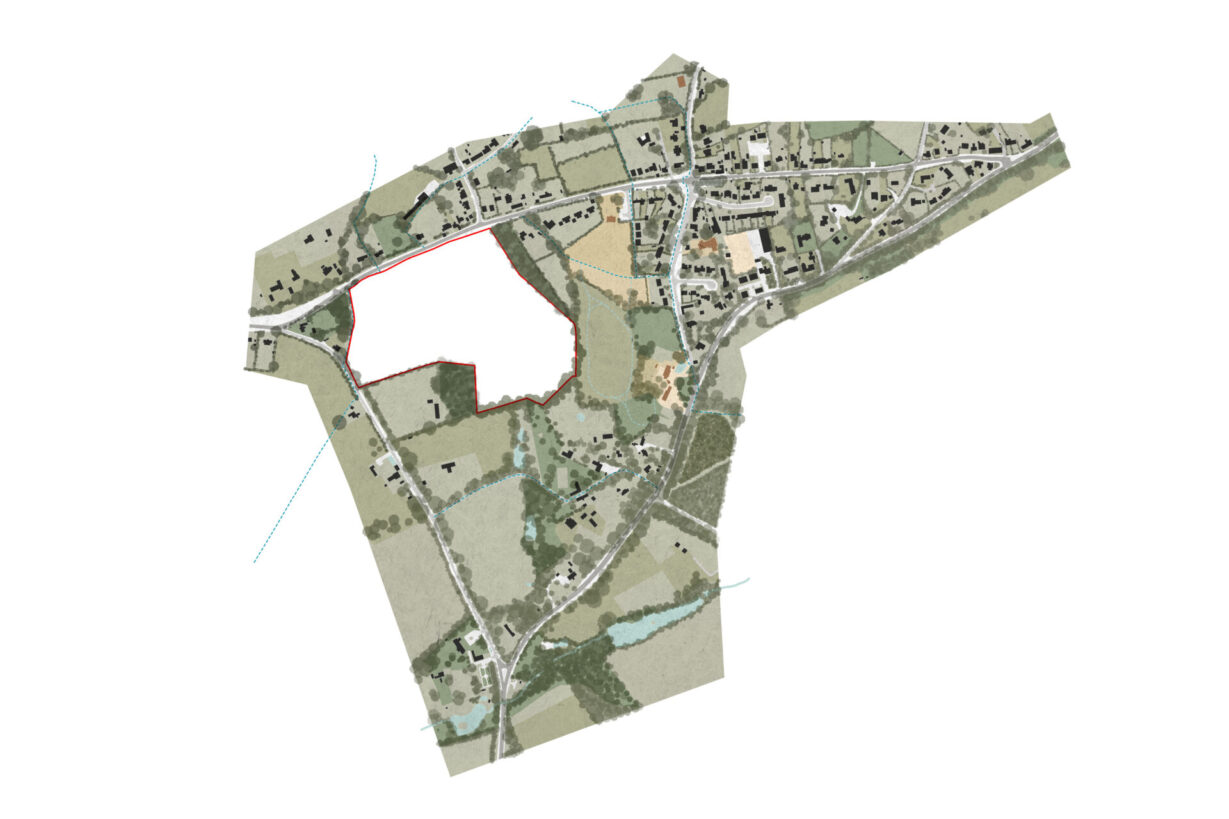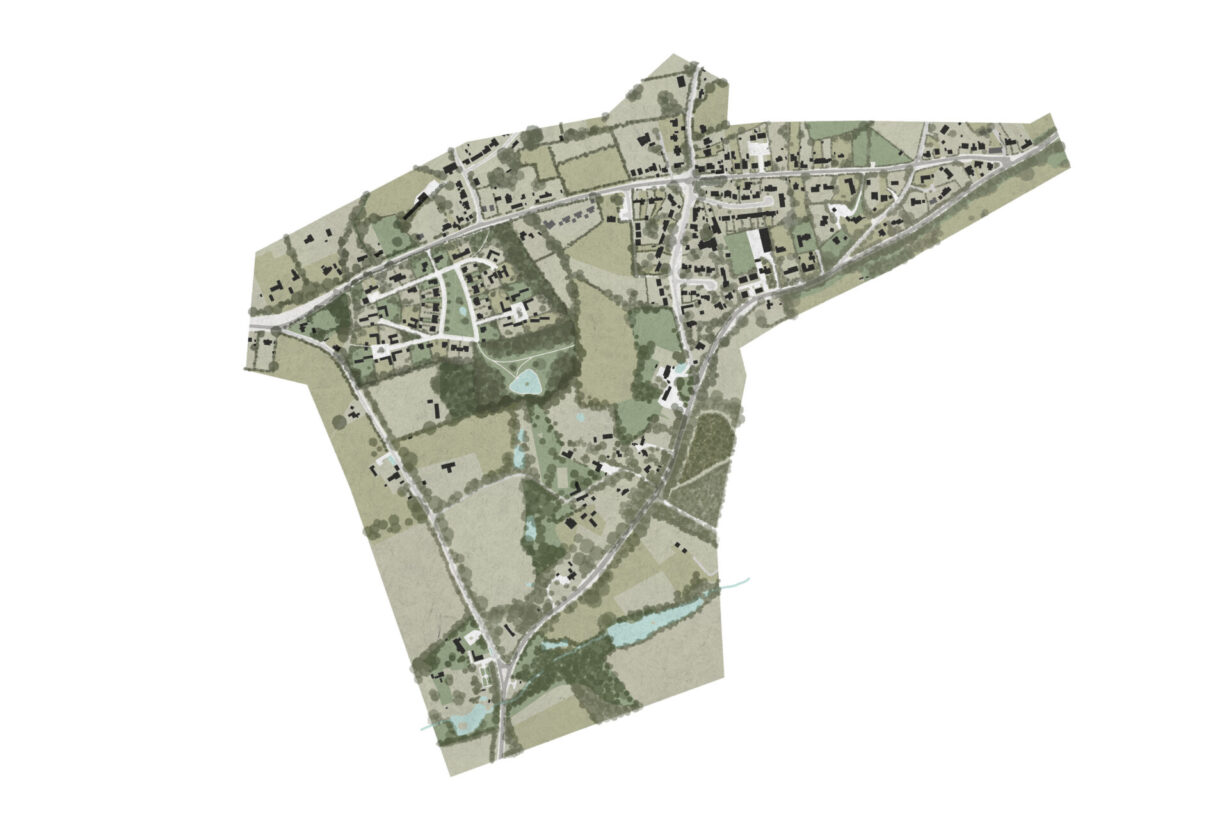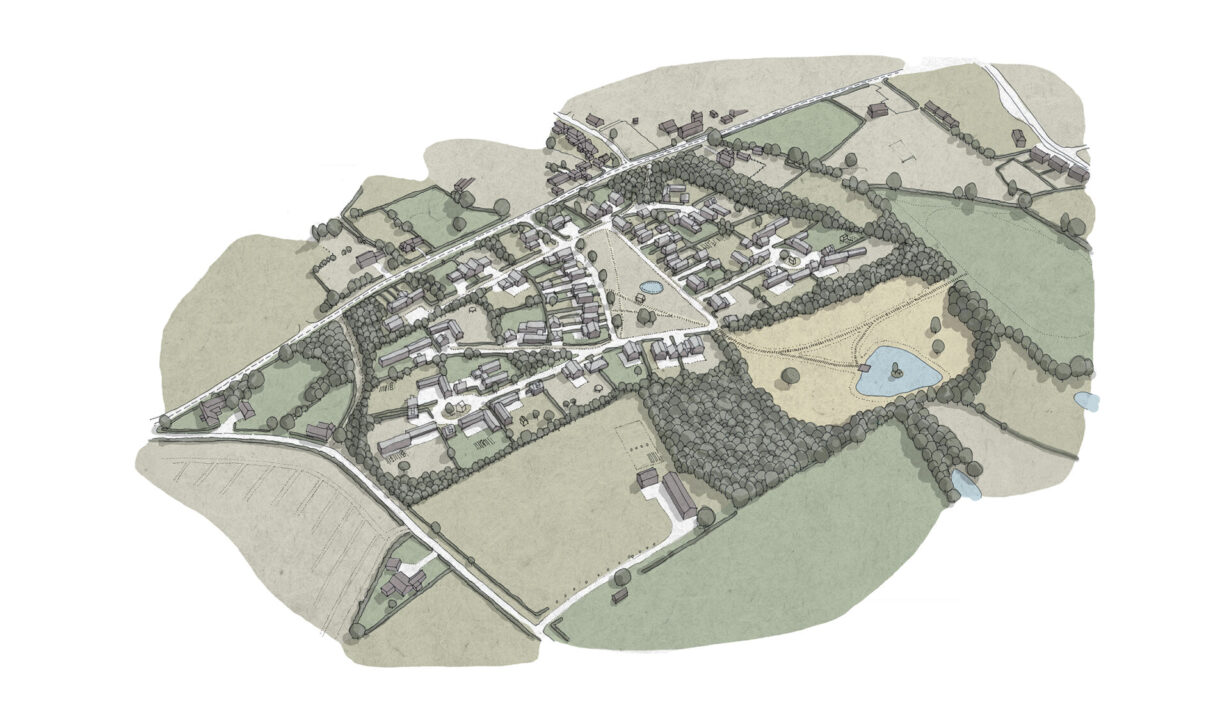 RESULTS
The final design is an integrated scheme that integrates contextual modern design with biodiverse blue and green infrastructure. The intention is the site will be zero carbon using management of the site for the coppicing of charcoal with fabric first designed homes, manufactured off-site to minimise waste and increase quality. The road design brings the blue infrastructure to the surface offering further habitat and a new hammerpond for the area. The scheme is people orientated offering shared facilities for staying guests, family events and wider community use. Offering a blue print and approach for sustainable rural development.