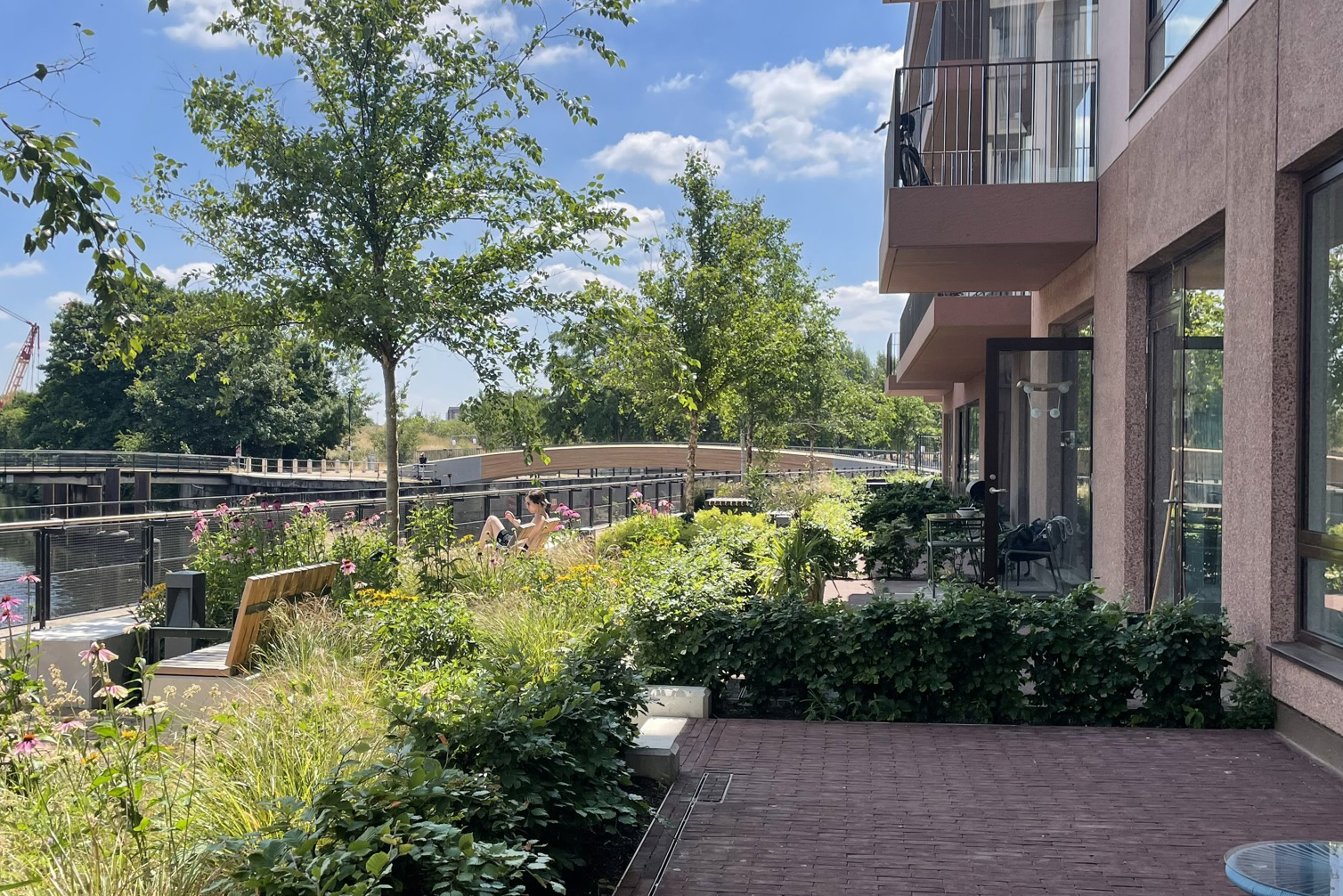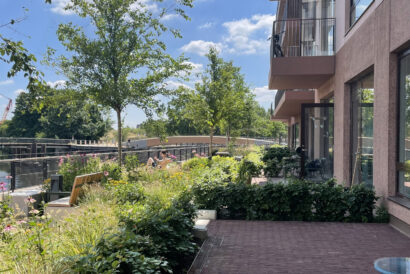 Matilda's Bridge
Infrastructure
38m Pedestrian Footbridge
Services
Feasibility / Concept Design / Developed Design / Planning / Design Guardian / Strategy
BACKGROUND
Connecting Sugar House Island to Three Mills Park , Matilda's bridge spans Three Mills Wall River. The new bridge is named after Matilda of Scotland (or Good Queen Maud), wife of Henry I, who instructed a bridge to be built across the River Lea after her entourage suffered a soaking trying to cross the ford (near today's Old Ford) to get to Barking Abbey. The Roman road was notorious with travellers and Essex farmers trying to reach the haymarkets that ran along what is now the Bow and Mile End Road. The bridge was in the 'French style' like a 'bow' and was the first arched stone bridge in the UK. The unusual design may have been why the place became known as 'Stratford-atte-Bowe', from which today's 'Bow' originates.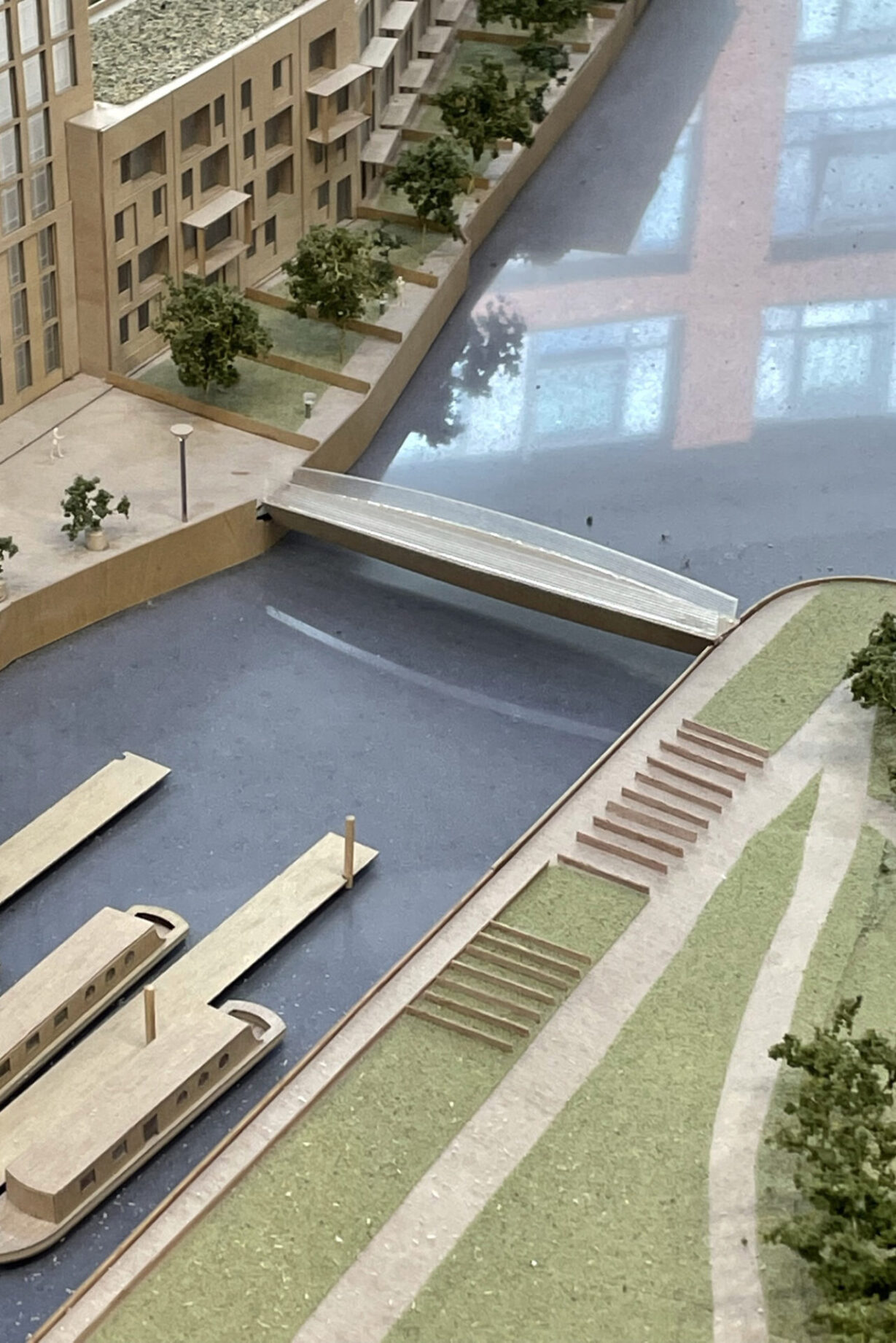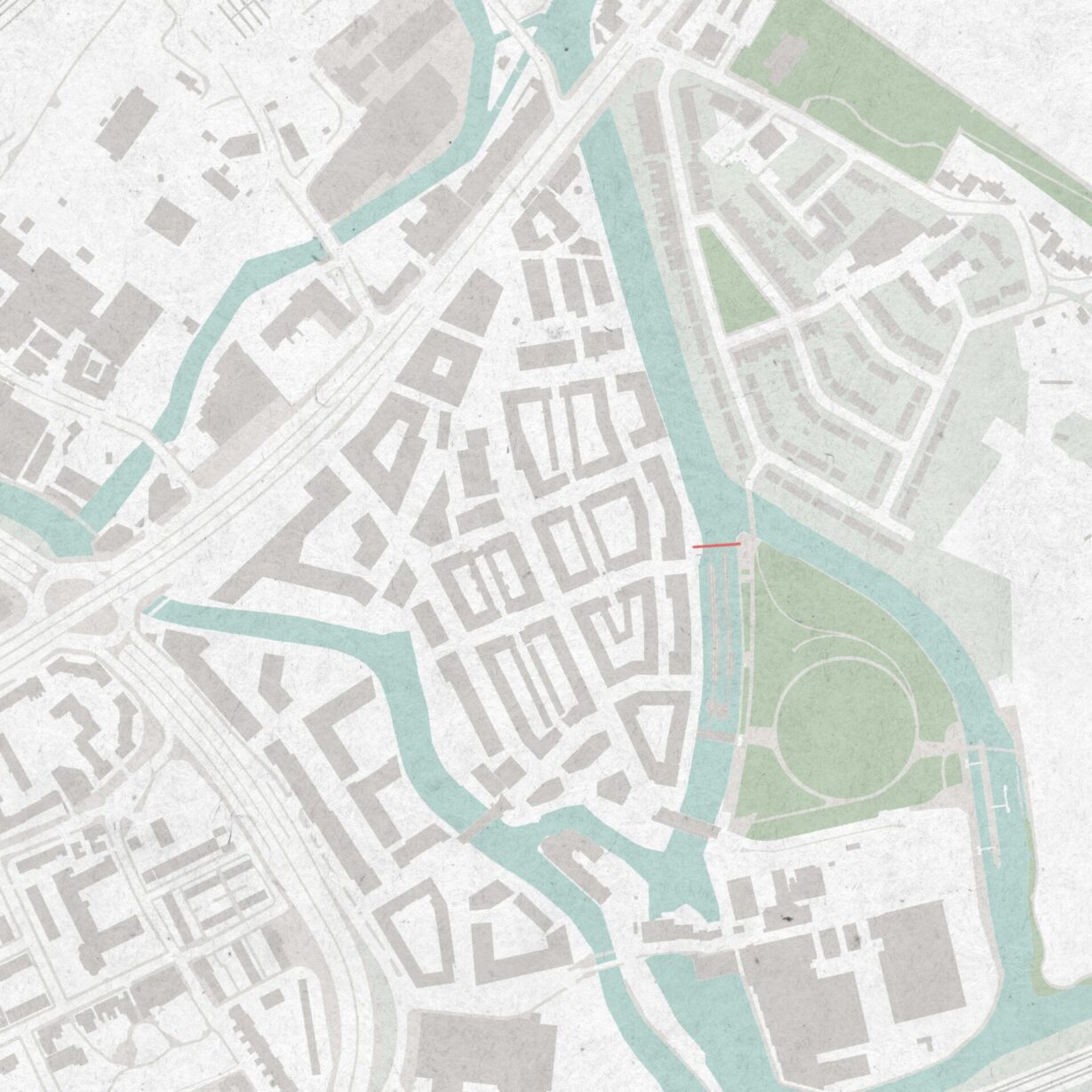 CONCEPT
The initial concept for the pedestrian bridge began with the idea of a simplistic timber structure to span between the two banks of the river. Timber was chosen for its sustainable nature and as a complement to the Three Mills Green and other timber structures along the eastern riverside of Sugar House Island, such as the Tower in Dane's Yard, and the Three Mills Moorings floating facility. The final design has two pre-cast concrete haunches that tied into the riverwall design that supported the timber element that elegantly curves over the river.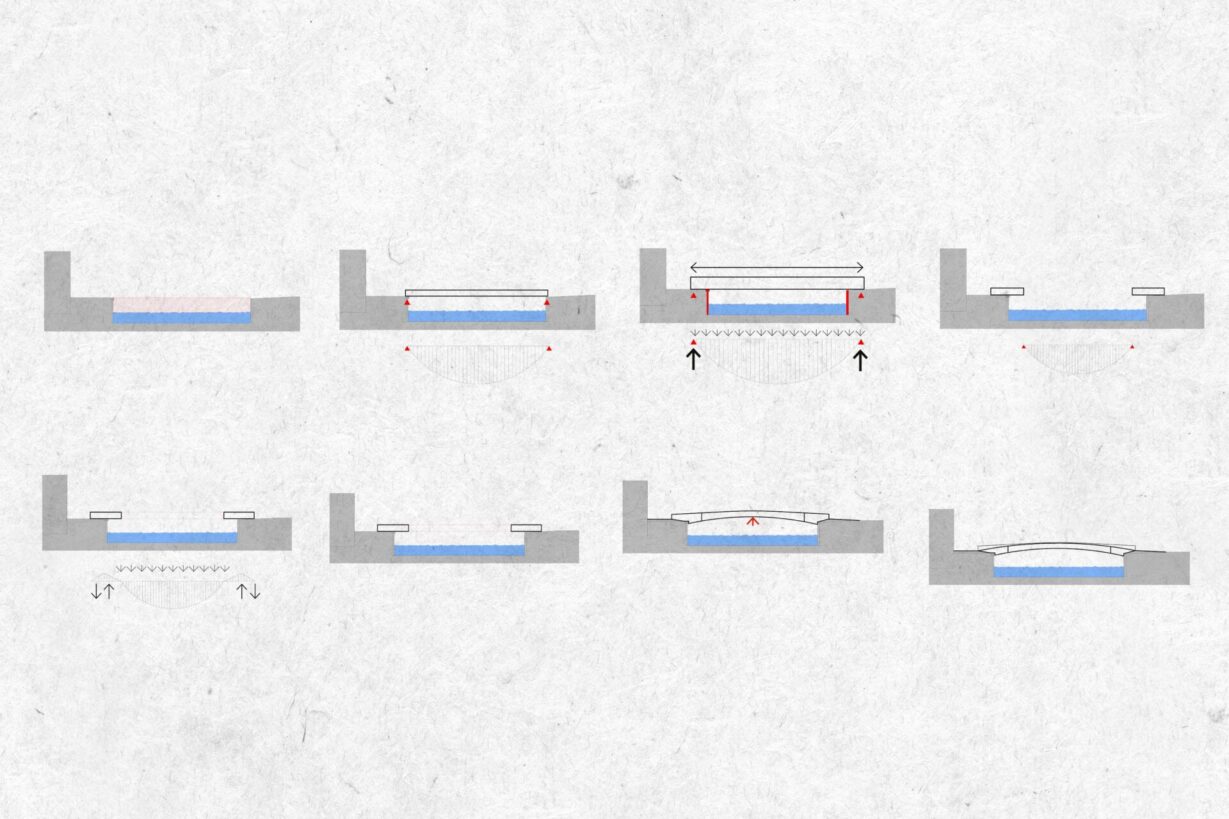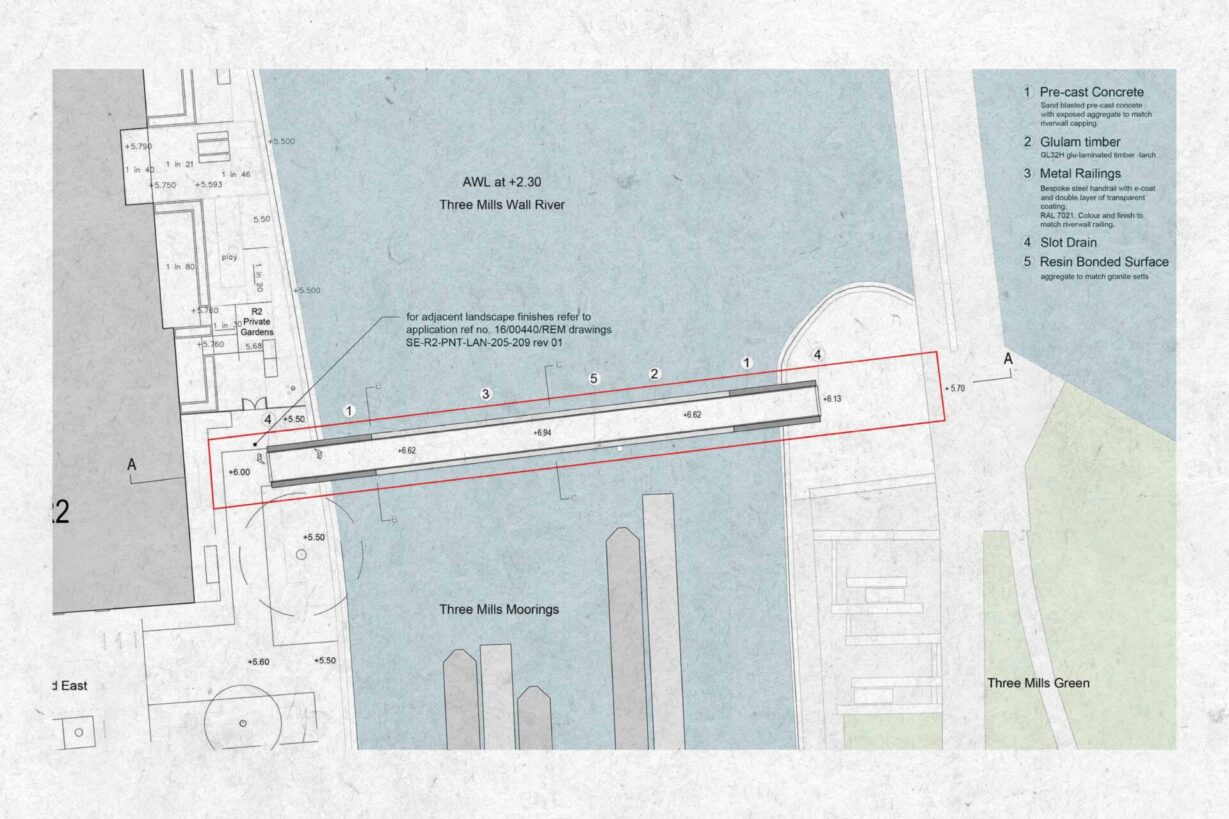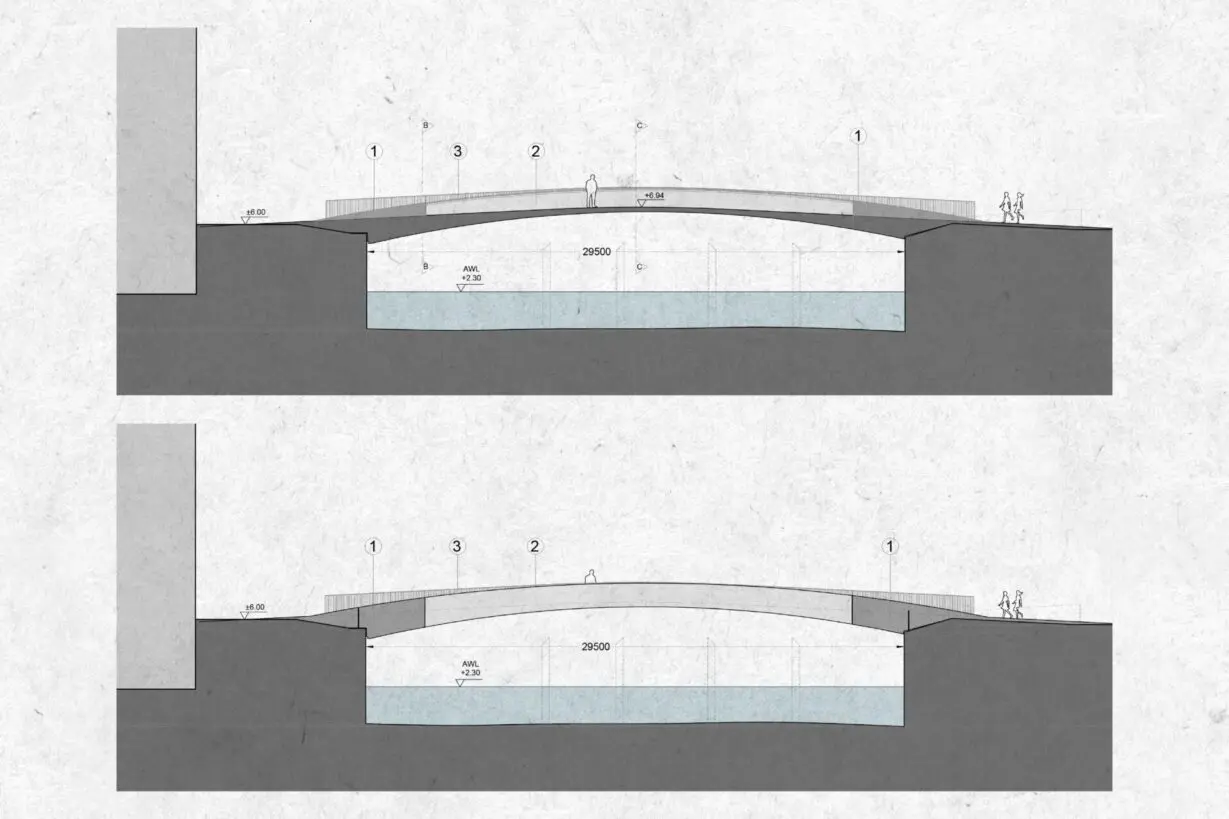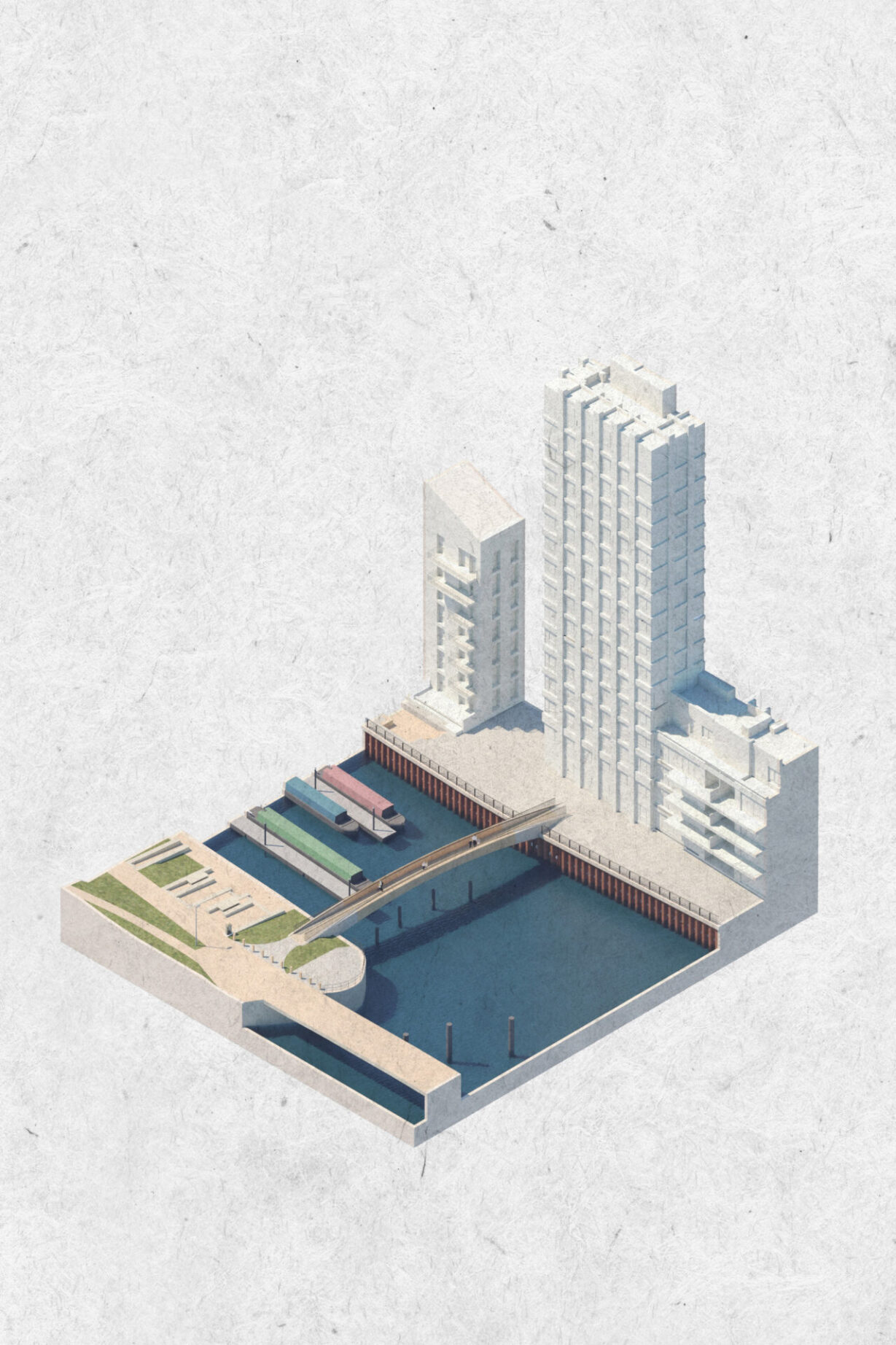 RESULTS
The design had several technical design parameters. The design could not impede the Three Mills Wall River flood channel, it had to meet strict criteria in accessibility and also remain independent of and not effect the integrity of the river wall which are at different heights. A model was developed in Grasshopper to produce a constraints diagram to find the optimum design solution within these constraints. This was then incorporated into a BIM model. The bridge was designed to precision using 3D modelling meaning that, when lifted in, the 40 threaded rods fixed to the concrete slotted into the foundations with ease.